Winner of the promotion
Win everyday with Hankook 2021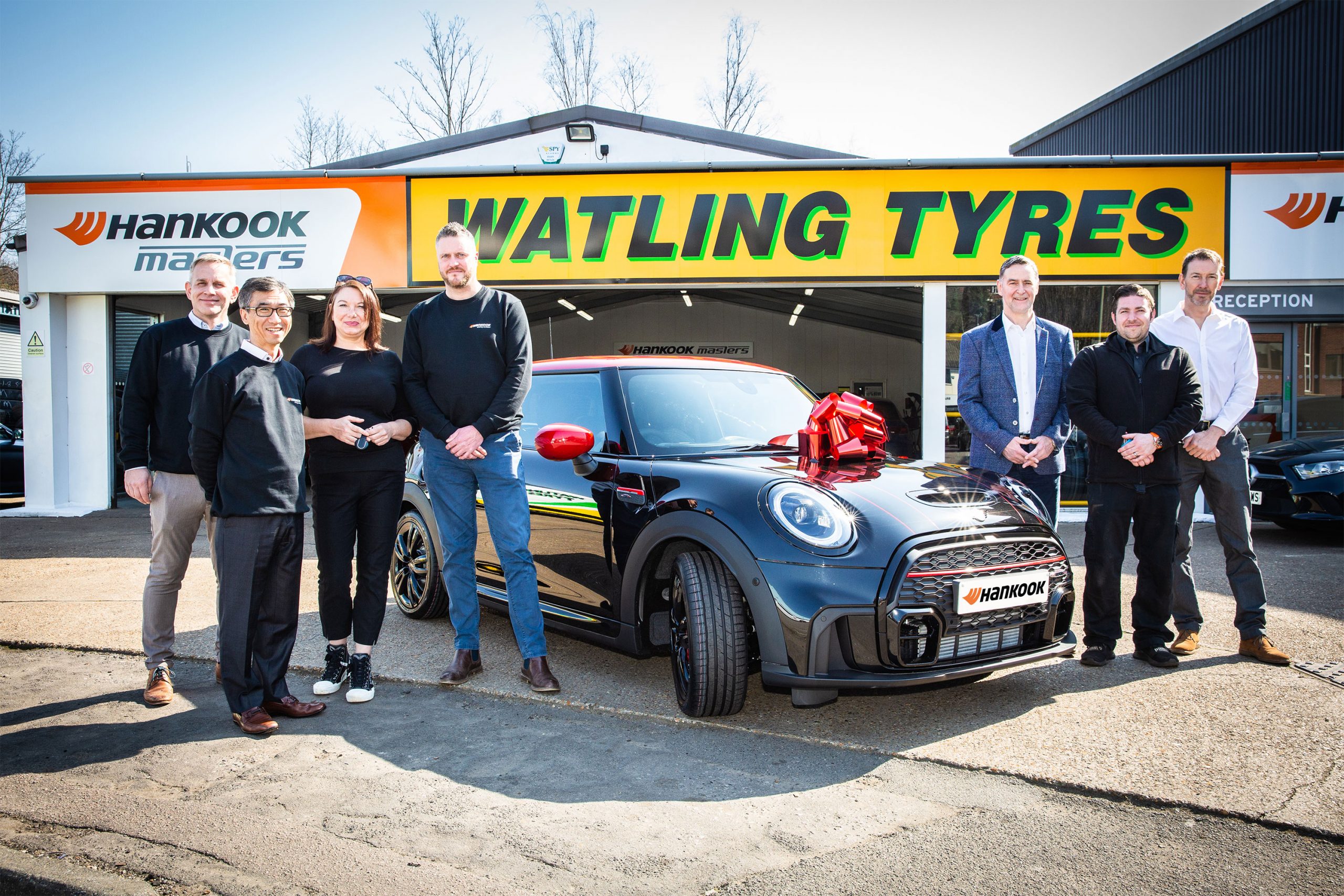 Customers buying two or more Hankook car/SUV/4×4 tyres during the promotional period were eligible to enter
Hankook Tyre UK delivers new car to competition winner
Hankook Tyre UK has presented the winner of its promotion with their prize – a brand new top of the range MINI John Cooper Works 3-door hatch. The recent competition was open to customers buying two or more Hankook car, SUV or 4×4 tyres from a Hankook approved dealer during the promotional period. Whilst the car was the main prize on offer, the premium tyre manufacturer also offered daily prizes of £100 in Love2Shop gift vouchers.
Fiona Finch, who bought two Hankook tyres from Watling Tyres' Redhill depot in Surrey was the lucky recipient of the car as it was her name which was randomly selected. Fiona said "I went to my local Watling Tyre depot due to concerns about the tread left in two of my tyres and as I had heard the Hankook advert on the radio and on Facebook, and after consulting with the Watling staff, I was recommended Hankook. I entered the competition but really didn't expect to win even the vouchers, let alone the MINI. When I received the call to say I had won, I was in total shock and couldn't believe this had happened to me. I am so grateful to Hankook for the prize and for Watling Tyres for recommending them to me."
The recommended tyres fitted on the winner's MINI are Hankook's Ultra High Performance flagship Ventus S1 evo 3 tyres. These are equipped with a high-strength bead core which, in combination with the reinforced sidewall, not only ensures sporty, dynamic handling but also high driving stability, directional stability and steering precision, particularly at high speeds. The Ventus S1 evo 3 was crowned test winner in the 2021 Auto Express summer tyre test.